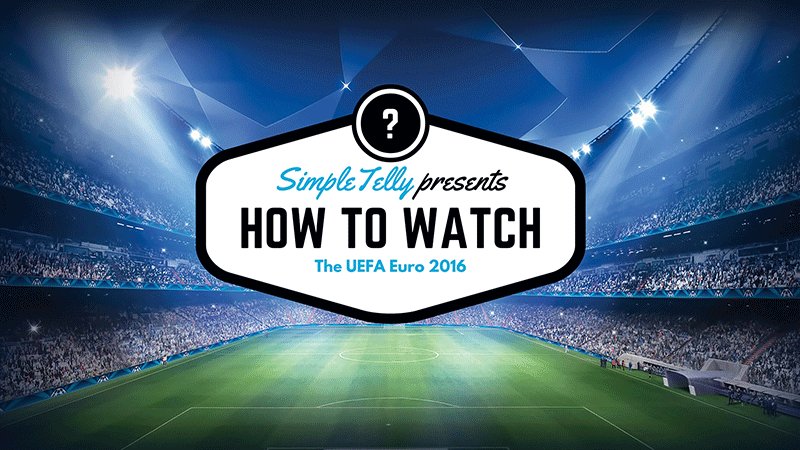 Europe's top national teams head to France this weekend for the UEFA Euro 2016, with the hosting team, France, taking on Romania in the opening match this Friday at 3PM EST.
With SimpleTelly, users have a couple different options where they can watch this tournament online and FOR FREE! Here's how you can do it:
How to watch UEFA Euro 2016 online
BBC and ITV announced that they would be splitting the broadcast rights for the UEFA Euro 2016. Luckily, with SimpleTelly, users will be able to access both services and watch every single match online.
For a breakdown of which matches will be shown on which service, please visit this article here and scroll to the bottom.
Never used SimpleTelly? Why not give us a try with our risk-free trial?

With SimpleTelly, you can try out a 14-day free trial with no need to enter any billing details or anything like that. If you decide you like it, then you can pay. If not, then just remove our settings and carry on with your day – no harm done!
Not only do we help with getting around blackouts for various sports, we also help customers access different content from hundreds of services from around the world on lots of different devices!
And, of course, if you ever have any problems, just drop a ticket to our awesome 24/7 support staff! And feel free to hit us up on Twitter or Facebook if you have a question or just want to talk sports, movies, or shows!