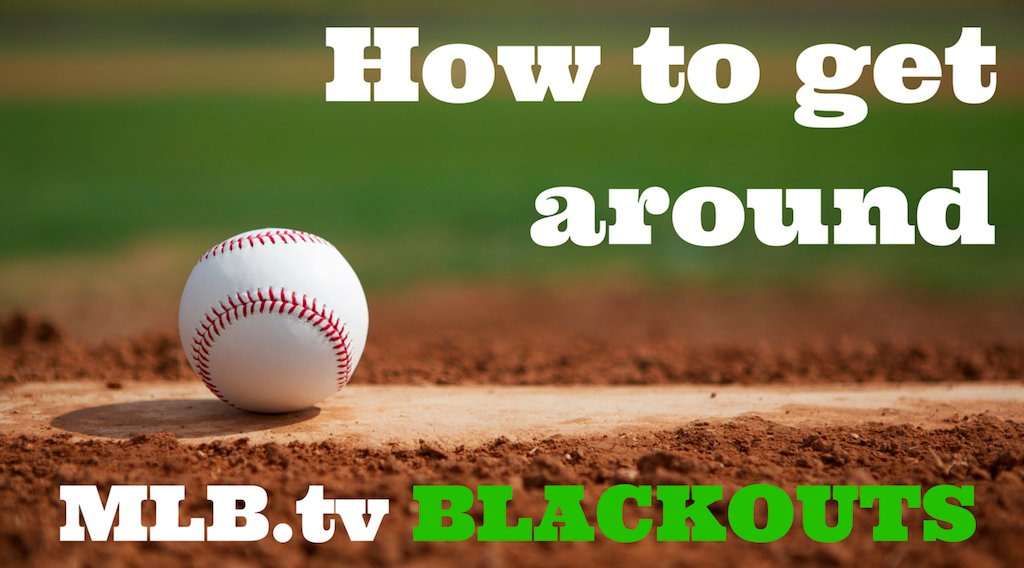 Looking to get around the MLB.tv Blackouts?
Major League Baseball is in the air as Opening Day 2016 approaches us. This Sunday, April 3rd, the Cardinals and Pirates will face off at 1:05PM EST for the first game of the season!
As many baseball fans are already aware, it's tough to catch all your favorite team's games on TV, or even any at all! Luckily there is MLB.tv; however, due to these nagging blackout rules, a lot of people will find themselves getting blacked out from watching their favorite teams. Not only are local games blacked, but MLB.tv has to blackout all nationally broadcasted games on networks such as ESPN as well in order to boost it's national ratings.
How To Get Around MLB.tv Blackouts
There is nothing more frustrating than coughing up all that money for MLB.tv and come to find that you still can't even watch the games you were hoping to.
Luckily there are many services out there that can help you get around these blackouts by making your device appear somewhere outside of the U.S or Canada; therefore, making you not susceptible to blackouts.
Using a SmartDNS service like SimpleTelly, your device will appear in another country, allowing you to watch any game you want without getting any blackouts.
With SimpleTelly, you can try out a 14-day free trial with no need to enter any billing details or anything like that. If you decide you like it, then you can pay. If not, then just remove our settings and carry on with your day – no harm done!
Not only do we help with getting around blackouts for various sports, we also help customers access different content from hundreds of services from around the world on lots of different devices!
And, of course, if you ever have any problems, just drop a ticket to our awesome 24/7 support staff! And feel free to hit us up on Twitter or Facebook if you have a question or just want to talk sports, movies, or shows!