Watch online FA Cup. The FA Cup Final, or commonly referred to in the UK as the Cup Final, is the last match in the Football Association Challenge Cup. Widely regarded as the fourth best attended domestic club championship event in the world and the second most attended domestic football event in the UK thanks largely to  their record attendance of 89,826 at the 2007 FA Cup Final.
The FA Cup Final is the culmination of a knockout competition among all the clubs under The Football Association in England. In the early years however, Scottish and Irish teams have competed and even in the competition today, Welsh teams regularly compete with Cardiff City lifting the trophy in 1927 and reached the final in 2008!
The latest FA Cup Final, for the 2013-2014 Season, was held on 17 May 2014 at Wembley Stadium and was played between Arsenal and Hull City with Arsenal winning 3-2 after extra-time to claim their first trophy in nine years.
FA Cup Final Facts – Arsenal

FA Cup Final Facts – Aston Villa

Match Details:

Will Arsenal hit form and win the title for a record 12 times? Or will Aston Villa pull through and spoil the party?
Catch the action with SimpleTelly on: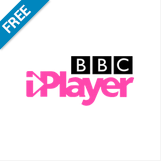 You might be interested to know How to watch Netflix legally outside the US