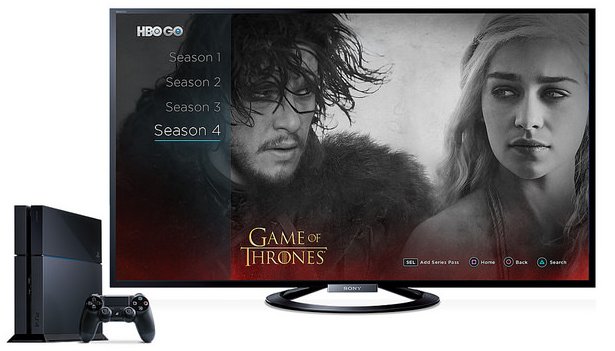 HBO GO on PS4. The moment plenty of our subscribers have been waiting for, the HBO GO app is now available on the Playstation 4!
(It's already available on other consoles such as the Xbox One, Xbox 360, and Playstation 3)
To download the app, all you need to do is set up a Region 1/USA PSN account and download the app from the store.
For further assistance on setting up a USA PSN account, please refer to our knowledge base article.
Once you've downloaded the HBO GO app, you'll need to activate the application by linking your active cable/satellite provider. To do so, please log in to http://www.hbogo.com/activate/ and follow the steps shown.
HBO GO on PS4
With the best of HBO, including True Detective, Silicon Valley and of course, Game of Thrones, what are you most looking forward to watching on HBO GO? We'd imagine quite a number of you can't wait for season 5 of Game of Thrones! 😉
Speaking of Game of Thrones, check out the season 5 trailer below. Don't forget, Season 5 will premier on April 12th 2015!
https://www.youtube.com/watch?v=wViILXQfX7Y
Be sure to catch up on all past and current season programmes on HBO GO with SimpleTelly!
Don't forget that you can sign up for our TWO WEEK free trial, unblock HBO GO with SimpleTelly!
You might be interested to know How to watch Netflix legally outside the US